Our vision is make fridge-free vaccines a reality, reduce vaccine wastage and save lives by eliminating the need for the global cold-chain. Our investors are supporting our vision, so that everyone, no matter where they live in the world, can have access to life-saving vaccines.
At Stablepharma, our vision is to save lives and reduce global wastage by making fridge-free vaccines a reality. We aim to do this by eliminating the need for the cold chain/refrigeration in the transportation of medical products and we are starting this process with vaccines.
Did you know that today, 50% of vaccines are wasted and 1.5m lives of children are at risk due to failures within the cold chain?
Our mission is to use our StablevaX™ technology to reformulate and stabilise existing and new vaccines in partnership with vaccine manufacturers. Through this, we can eliminate the need for the cold-chain, enhance global access to vaccines, reduce wastage, carbon emissions, and enable strategic stockpiling where it is most in need.
To date, we have identified over 60 existing vaccines which are suitable to become fridge-free. In addition to the existing vaccines programmes around Tetanus diphtheria and mRNA, we are now raising further funds to expand the development of our portfolio and address other key candidate vaccines to become fridge-free. We are also progressing market authorisation of the StablevaX™-Td vaccine.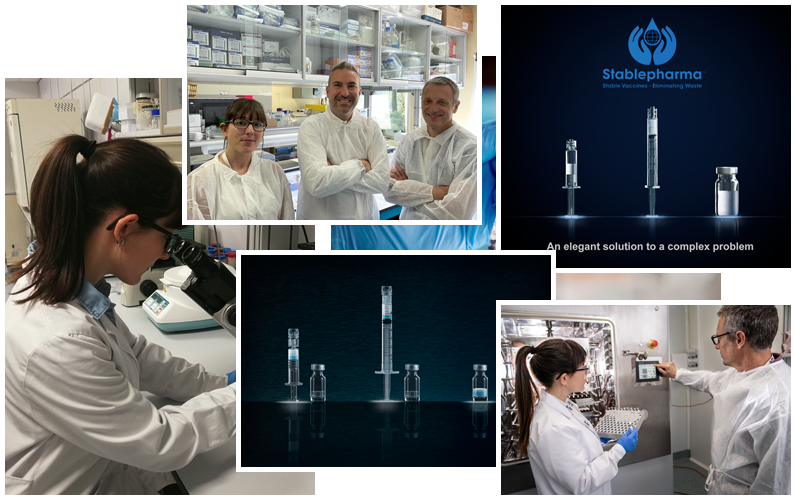 Interested to learn more?