Stablepharma achieved an important milestone with StablevaX™-Td (SPVX02) in collaboration with our strategic partner BB–NCIPD Ltd (Bul Bio) having successfully demonstrated accelerated stability for up to 12 months at +45ºC.
Our Science Team are based at Stablepharma's R&D Centre in Qube Technology Park, 20 miles from Madrid International Airport. Dr Arcadio Garcia de Castro, Chief Scientific Officer is supported by Juana de la Torres, Senior R&D Manager and the wider team in Madrid.
The specialist team continue their work validating the high-temperature stability of vaccines for prolonged periods of time without loss of potency. The StablevaX™ is a novel technology platform designed to dramatically enhance the thermo-stability of existing and new vaccines. It has shown strong in-vitro and in-vivo data with Tetadif (Td) and COVID mRNA. To date, the R&D Centre have identified over 60 vaccines suitable for StablevaX™.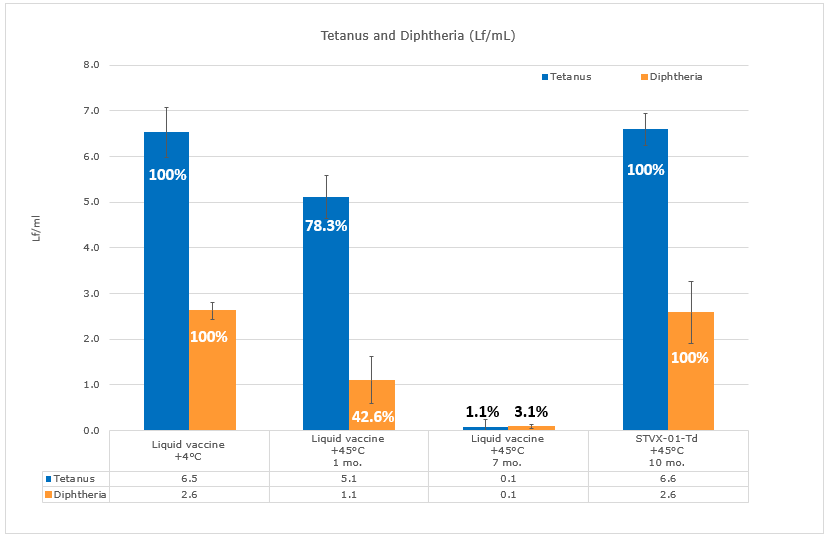 The Science Team in Spain work closely with Stablepharma's partners: EU Manufacturer BB-NCIPD Ltd (Bul Bio), the University of Strathclyde, University Hospital Southampton and University Hospital La Paz in Madrid, forging the way to making fridge-free vaccines a reality.
Qube Technology Park offers 10.000 m2 dedicated laboratories and a Business Center, housing over 40 technology and biotech companies and providing services for Animal Toxicology, Formulation Services, Lyophilisation and Quality Control.
We use our StablevaX™ technology to reformulate and thermo-stabilise existing and new vaccines in partnership with vaccine manufacturers. Through this, we eliminate the need for the cold-chain, reduce wastage, costs and carbon emissions. To find out more:
Contact us